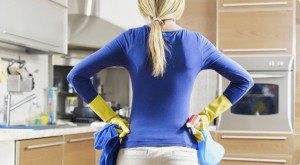 With demanding work hours and extremes of work pressure there is hardly any time left for friends and family. The weekends are devoted to doing the household work. Time seems too short to enjoy a leisure time reading a nice book. The story is the same for each working individual.
In such cases, one's heart definitely cries for help and offloading the household cleaning to a professional domestic cleaner. Because of the stressful lifestyle in London we have no time to perform the cleaning tasks on a regular basis and with kids around, things can get even more difficult. Our cleaning agency is called Cleaners Shepherds Bush and can provide you professional domestic cleaning services in Shepherds Bush, W12 London.
Cleaners Shepherds Bush understands the situation and delivers the best deals for domestic cleaning services at your home in Shepherds Bush. We know that almost every household needs help with the domestic cleaning tasks and hence we provide complete home cleaning solutions. Our agents are completely insured and we check there references in details before hiring each one of them.
The benefits that our domestic cleaning services bring to your life include, additional time for family and friends, leisure time for yourself, time to catch up on the other interesting things in life, relief from stress and weekends that are completely yours and all this along with an absolutely spotless household.
We specialize in cleaning all types of homes ranging from a studio apartment to a manor. Our services can be availed any day and at your convenient time but a schedule once fixed cannot be rearranged easily. Our services do not bind you into a long term contract and we assure that your chosen cleaner will reach your house always unless there is an explainable condition.
About Shepherd's Bush
Shepherd's Bush
Commercial activity in Shepherd's Bush is now focused on the Westfield shopping centre next to Shepherd's Bush Central line station and on the many small shops which run along the northern side of the Green. The small shops continue along Uxbridge Road to the west for some distance, and another set of shops and restaurants line Goldhawk Road from the Green to the southwest. Many of these establishments cater for the local ethnic minority communities.
Shepherd's Bush tube station
Shepherd's Bush is a London Underground station in the district of Shepherd's Bush, which is located in west London. A number of stations in the area both past and present have borne the name Shepherd's Bush; today the Central Line station shares its name with the adjacent London Overground Shepherd's Bush station, with which it shares a surface-level interchange. The station opened on 30 July 1900 and was the original western terminus of the Central London Railway.
Shepherd's Bush Market station
Shepherd's Bush Market tube station is a London Underground station in the district of Shepherd's Bush. The station is at the western end of Shepherd's Bush Green, and stands just across the road from the marketplace which gives it its name. Stallholders have traded on the strip of land beside the Hammersmith & City line since 1914, when the market took over the station's first site.
Bush Theatre
The Bush Theatre is based in Shepherd's Bush, in the London Borough of Hammersmith and Fulham. The Bush runs a Writers Development Programme, with an open script submissions policy, and reads over 1,000 scripts each year. The theatre looks for exciting new voices that tell contemporary stories with wit, style and passion, and champions work that is both provocative and entertaining.